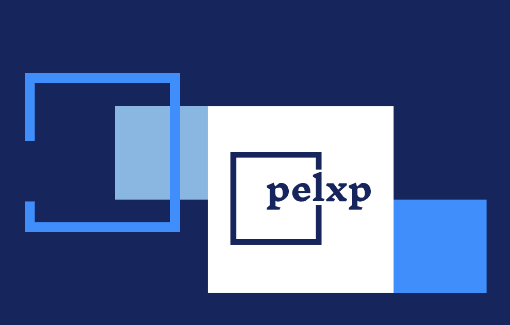 The world of art is a fascinating one where the imagination of an artist is showcased on the canvas. This imagination has paved the way for collectors to invest in arts they deem as collectibles and can then exchange these arts for a big sum of money.
However, it was not always smooth sailing. It was often difficult to get into the collectible market and make the necessary connections needed to execute a trade. On top of that, the collectible market is also plagued with scams and without the help of an art enthusiast, it may be impossible to distinguish fake art from real one. These mistakes can often prove to be detrimental as investing in fake art is virtually equivalent to burning your hard-earned cash.
But with the rise of non-fungible tokens (NFTs), it has been easier than ever for anyone even without any experience in art to invest in collectibles through different NFT projects. But there are so many NFT projects that you can potentially invest in and not all of them may yield the same result. So, in this article, we dug deep and reviewed a new NFT project called PelXP NFT project (PelXP.com) which has created some major buzz in the market. They promise to collaborate with major museums, celebrities, and different leagues to engage fans across different platforms in the metaverse.
Here is a full PelXP.com review to find out what the hype is all about and if PelXP is really worth it, or if it is yet another bubble in the NFT genre waiting to burst into oblivion.
Background: Why Does the PelXP.com NFT Project Exist?
There are so many NFT projects around these days that it is often easy to overlook the simple fact of why this NFT project exists in the first place. Unlike many other NFTs that only exist for the sake of it without any real utility, PelXP NFT solves the problem of buying ultra-valuable, authenticated one of a kind digital assets of popular arts. These arts are extremely rare and both socially and economically impact the owner of the project.
Bill Bakula
The PelXP NFT project is also backed up by a reputed team of personnel who specialize in their respective field. This includes Bill Bakula acting as the entertainment visionary who has been responsible for success in the fields of entertainment and business. Bill is also a marketing expert and a recognized financial expert. He also has a grasp of technology and has created several successful ventures in various fields including wireless carriers, mobile phone manufacturers, telecom companies, and more.
Scott M. Haskins
The team also includes Scott M. Haskins, an art expert who is responsible for selecting qualifying arts for the NFT-making process. He handcrafts each NFT to ensure it is not yet another NFT project but has its own unique take to it. Scott is also responsible for the documentation and legal process making him a vital part of the PelXP NFT project.
Wojciech Łysak
And finally, Wojciech Łysak is the tech mastermind, with over 20+ years of experience in b2b software and entertainment industries. He is the one who connects the web2 and web3 worlds and is responsible for all the technical nitty-gritty of the PelXP NFT Project.
PelXP.com review: Is the PelXP NFT project trustworthy?
One major concern with any new NFT project is the security and reliability aspect of the project. The NFT market is guilty of fake promises and sophisticated scams that can ruin the experience for an investor. Thankfully, the PelXP.com NFT project is a completely safe and reliable project with a clear focus on long-term sustainability rather than short-term gains. PelXP.com complies with all the security and legal requirements that are in place to ensure that all legislative requirements are addressed properly.
However, it is important to understand that NFT projects are usually high-value targets, and scammers and hackers all around the world try to exploit the platform to leverage any security issues. Thankfully, PixelNFT (PelXP.com) has not yet encountered any data breaches and focuses on the overall integrity of its platform by taking state-of-the-art security measures. So, you can have peace of mind.
How to Buy PelXP.com NFT Project
PelXP.com is considered an NFT for beginners, and anyone can get started even without previous experience owning an NFT project. To get started, you must first register by filling in the details like your email and phone number. Once registered, you can choose any PixelNFT from a collection of NFTs that is hand-picked by the team. Next, enter the quantity you want to purchase and proceed with the payment. And finally, you will need an NFT wallet to hold the PixelNFT, you can choose any NFT wallet you like. And that's it, with just these simple steps, you too can start investing in the PelXP NFT Project.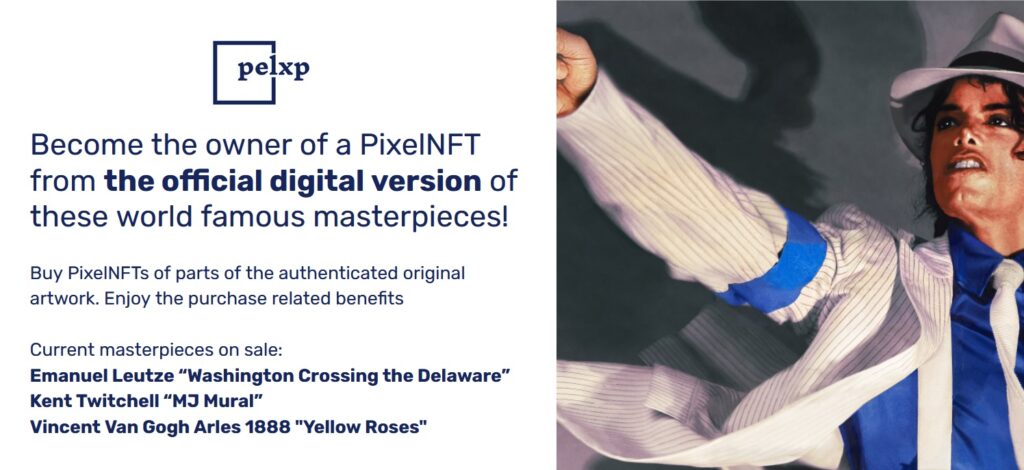 PelXP.com Review Extras: Benefits of owning PelXP NFT Project
One important metric when reviewing any NFT project is to find out the utilities that the project has to offer. This section will discuss the perks you can expect to own a PelXP.com token.
Digital certificate: PelXP NFT Project offers several famous masterpieces that you can own and be a part of authenticated original artwork. PelXP NFT uses the same blockchain technology used in many cryptocurrencies making it the ultimate proof of authentication.
Access to a closed community: PelXP NFT Project aims to create a closed community that would allow NFT holders with exclusive perks like early announcements of new NFT drops and exclusive events.
Exclusive event and merch: PelXP NFT Project aims to hold exclusive events and merch to get back to the community.
Bottomline
The folks at PelXP do know how to make NFT projects popular and their continuous growth is a direct reflection of that. But it is important to remember the pros and cons of NFTs and although the PelXP NFT project is completely reliable, it does not guarantee success and investors must do their due diligence before making any decisions.
Our PelXP.com review is subjective and should not be used as an investment guide.