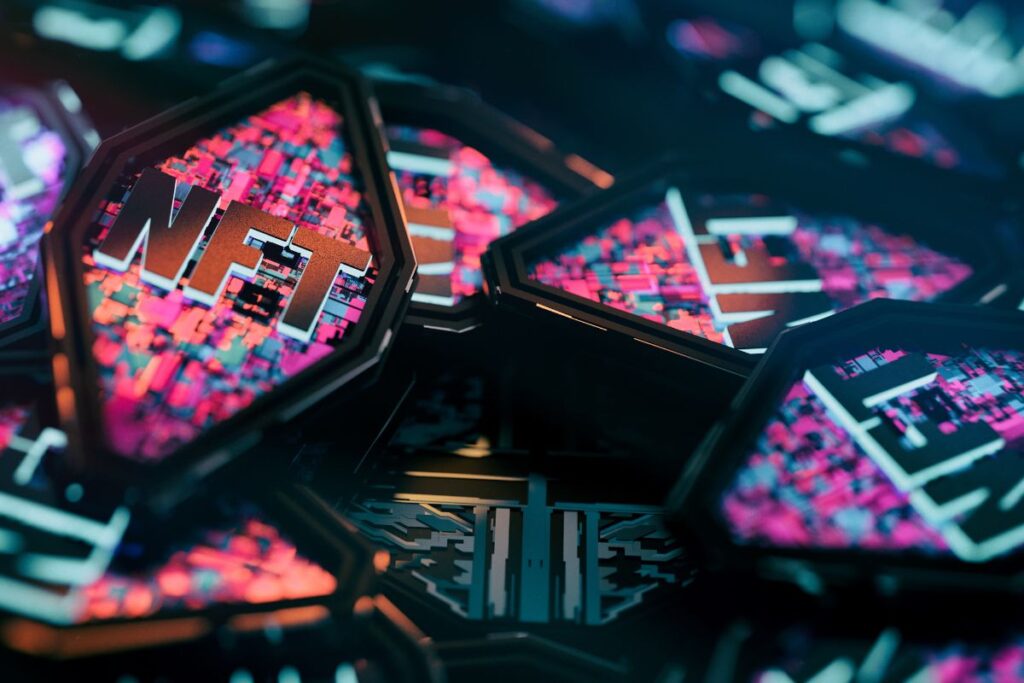 There is no doubt that the market has finally calmed down following the spectacular growth of NFTs, thanks to all the uncertainties present in the current global economy. The rescission is here and it has impacted the NFT market as well. Nonetheless, despite a generally stagnant market, a small number of NFT collections are trending online and creating fresh opportunities for investors. Here are 4 NFT collections that are now trendy, which are worth checking out regardless of whether you are totally on board with the hype train or just looking around for the ideal NFT project.
However, please note that this is not an investment guide and the prices of the NFT features in this guide can very well change in the future. So, it is up to you to decide if you are interested in any of these projects and do your own due diligence before considering an investment.
PelXP.com project
PelXP.com is a new NFT project that has generated quite a buzz in the NFT community. PelXP.com specializes in authenticated one of a kind digital artwork and offers collectors several NFT options to choose from. Where PelXP differs from other FT projects is its commitment to creating an efficient, transparent, and secured global platform where collectors can invest in the wonderful world of digital arts. PelXP plans to partner with museums, celebrities, and pro leagues around the world to engage fans from all around the world to create a thriving metaverse. They have also taken a particular interest in the sustainability of the project and promise to be 100% carbon neutral.
If you are interested in investing in the PelXP.com project, they currently have several masterpieces on sale which are worth checking out. PelXP.com is a hyped NFT collection that has the potential to reach millions, so give PelXP.com project a try. You can also read our PelXP.com review and find out more.
DeGods
Prices of the team's most recent NFT collection, DeGods, came to light as a result of the significant increase and celebrity endorsement of y00ts' NFT project on Solana (which is presently sold out). DeGods was introduced back in October 2021, but it mainly went unnoticed. Yet after the company's y00ts NFT project was a success, DeGods entered the picture and beat out Magic Eden's list to become the most valuable Solana-based NFT on the market.
For a relatively new NFT project, DeGods did exceedingly well, although the project saw a slight dip, the current floor price of DeGods at Magic Eden sits at 480 SOL with a total volume of around 4.8 million. However, given the high upfront cost of investment, DeGods may not be ideal for small or new NFT investors.
EZU
EZU NFT is a blockchain-based project that focuses on creating unique and high-quality non-fungible tokens (NFTs) that represent digital assets such as artwork, music, and collectibles. It is a sister project of Psychedelics Anonymous and is available to be minted both on Ethereum and Solana. One unique feature of the EZU NFT project is its commitment to social impact. A portion of the profits generated from the sales of NFTs on the platform will go towards supporting social and environmental causes, which aligns with the team's vision of creating a positive impact through art.
Tamadoge
If you love pets and want to capitalize on that emotional tie that we humans have with our pets, a new NFT project called Tamadoge can be worth exploring. Tamadoge is a play-to-earn game where players can take part in breeding various dogs by feeding them NFTs obtained from the platform. To keep your pets happy, you may also buy them various toys. You will advance on the leaderboard and increase your chances of winning a prize pool the more you feed your dogs and keep them entertained with toys.
If you noticed, Tamadoge is quite similar in nature to Dogecoin with some added benefits of allowing users to play P2E games, something Dogecoin does not support. Moreover, 5% of all Tamadoge spent is burned, which further decreases supply and increases the rarity of Tamadoge. This might be an intriguing and enjoyable project to check out if you enjoy pets, especially dogs.
What to look for in a successful NFT project? (our overall recommendation)
There are hundreds of new NFT projects that you may consider investing in, however, it can often be difficult to find the successful one. There are several factors to consider when evaluating the success of an NFT project. Here are some of the attributes that you may consider when choosing an NFT project:
Quality of the NFTs
High-quality NFTs are essential for the success of any NFT project. So, when choosing an NFT to invest in, consider if they are visually appealing and unique, and offer value to buyers who are more likely to attract interest and generate sales.
Community Engagement
An active and engaged community is crucial for the success of an NFT project. This includes both creators and buyers. Look for projects that have a strong social media presence, active Discord or Telegram channels, and regular events that bring the community together.
Platform Security
Security is critical when it comes to NFTs, as they represent valuable digital assets. Look for projects that use secure blockchain technology and have a strong track record of keeping their platform secure from hacking attempts and other security threats.
Liquidity
An NFT project that has high liquidity is more likely to attract buyers and generate sales. Look for projects that have a robust marketplace with a large number of buyers and sellers actively trading NFTs.
So, considering all the attributes, we highly recommend checking out the PelXP.com project, it is relatively new and still has a lot of potential to grow. And unlike others on the list, it has not taken a significant hit because of the current global issues making it even more viable to invest in the long run. However, do note that the history of NFTs is a very short one and our guide is not intended to be used as an investment guide.
If you want to know more about the NFTs – read our article about what to look for when buying an NFT.