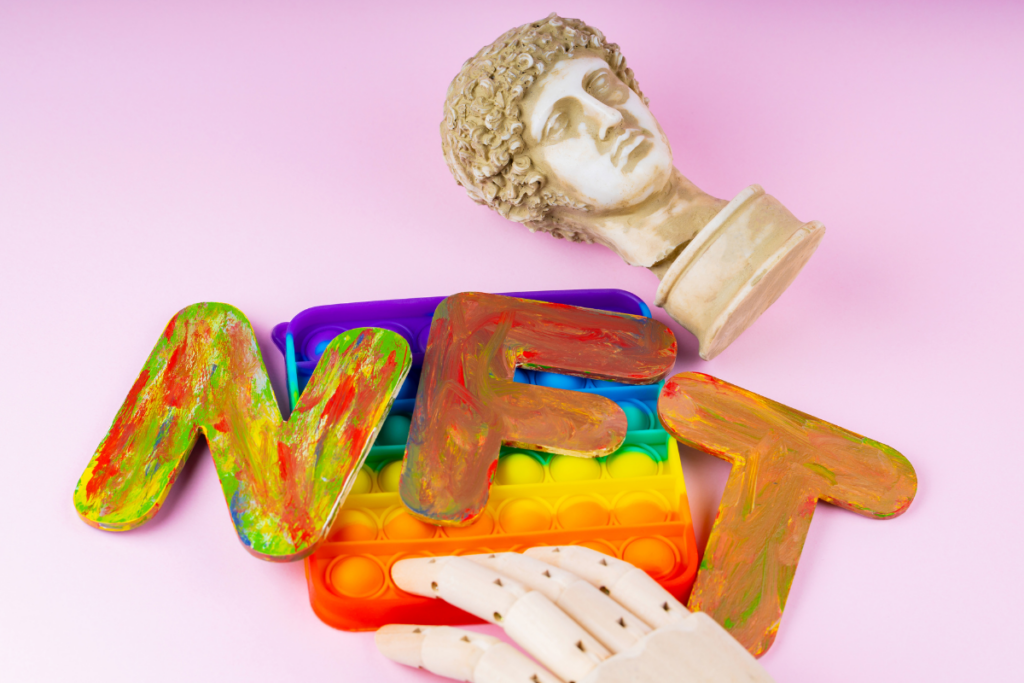 The NFT market is currently valued at 17.8 billion and is forecasted to grow at a rate of 27.3% in the next 5 years to reach a mammoth $125.6 billion market by the end of 2027. One major reason for this exponential growth is the added utility that many NFT projects have started offering on top of its limited exclusivity. Investors are more confident in NFTs when they know their investments are used to solve real-world problems and are not just some generic pixelated images.
It is safe to say that in coming years, the exclusivity factor of an NFT may not be the only reason that investors are interested in these digital assets. Real-life utility will be as important so in this article, we will take a deep dive and see some of the top utilities that current NFT tokens have to offer.
Best Utility NFT Projects for 2023
Pelxp.com: Revolutionizing the world of art
Pelxp.com is a new NFT project that allows users to buy digital versions of their favorite art pieces. The project has been trending for its added utility where users can actually participate in "sweepstake" meaning a chance to win the original version of the artwork. It is also possible to participate in multiple sweepstake, increasing your chances of succeeding, however, to be eligible for multiple sweepstake, one has to own multiple NFT tokens.
Other utility of Pelxp.com includes zero trading fees on PelXP's secondary marketplace and winning multiple promo codes (ranging from 20% to 80%) on different e-commerce websites. Pelxp.com also promises to disclose their latest tokenization privately to the NFT holders which can be an added advantage if you are willing to be the first in line to invest in the NFT art.
Apart from the utility, Pelxp.com also has the added advantage of being unique and therefore can be a good starting point for any entry-level investor. You can learn more about Pelxp.com in our PelXP.com Review (PixelNFT). You can also check out our detailed guide on how to find scam NFT projects by clicking on the article: Is PelXP.com a scam or is it legit?
IMPT: Help fight the climate crisis
If you care about the environment and want to invest in an NFT project that is sustainable in the long term, IMPT can be a great option for you. The project, which debuted amid great hype, is aimed to convert carbon credits into tradable and ownable NFTs to assist users in reducing their carbon footprints and funding environmental initiatives across the globe. Carbon credits are licenses that provide businesses permission to release a specific quantity of CO2 into the atmosphere, with one credit equaling one tonne of the gas.
Additionally, IMPT users have the option to "retire" their credits, which removes them from circulation indefinitely in return for an additional distinctive and tradeable NFT. This initiative can be instrumental for the environment and lay the foundation for the better future that we sought.
Ethernity Chain: Connecting the Physical and digital world
Ethernity Chain is a platform that aims to bridge the gap between the digital and physical worlds by minting limited-edition NFTs in collaboration with prominent artists, athletes, and celebrities. These NFTs represent exclusive digital artwork, and the platform also includes a verification system to prove the authenticity of physical products.
Ethernity Chain's utility lies in providing a marketplace for collectible digital art and creating a verifiable link to physical assets, such as merchandise, event tickets, or real-world experiences. These links can then be verified by the system to ensure authenticity. And because Ethernity is based on a secured blockchain, it is immutable to change.
NFT does have an adverse impact on the environment, so a project that promotes going green should definitely be on the list of best utility tokens. To learn more about the impact of NFTs on the environment, read our detailed article on "Exploring the environmental impact of NFTs".
Audius: Music sharing redefined
Audius is a decentralized music-sharing and streaming platform built on the Ethereum blockchain. It allows musicians to upload and monetize their music directly, cutting out mediators and offering artists more control over their content. Audius uses NFTs to represent ownership and access rights to music tracks and albums. These NFTs can be bought, sold, and traded, enabling artists to earn revenue from their music while providing fans with unique, limited-edition experiences, such as backstage passes or exclusive content.
Because musicians have total control, Audius can very well redefine the music industry enabling fans to directly interact with the artists. Other utility of the Audius NFT project includes fan engagement and rewards such as virtual meet-and-greets, VIP access to concerts, or exclusive merchandise. So, for any music fan who wants to connect with the artist on a personal level, the Audius NFT project can be a great option.
Battle Infinity: Earn money through gaming
Play 2 earn (P2E) games have been on the radar for NFT enthusiasts for some time now and Battle Infinity takes it up a notch by combining not one but six platforms to earn rewards. Like any P2E game, players earn rewards by building up teams and winning competitions. But Battle Infinity also allows players to monetize their land by staking their in-game tokens. These tokens can then be exchanged in any of the six platforms for real-life money using the Battle Swap feature. Overall, Battle Infinity is a great platform for gamers to monetize their time and earn passive rewards in the long term. But if you are unsure if it is the right platform for you to invest in, please check out our guide on "what to look for when buying an NFT".
Final words
It is best not to invest in non-productive assets which may hold value but will not generate any further income. NFTs have been a non-productive asset until now as there are new utilities with unlimited possibilities. You can invest in any of the most popular NFTs but if you want an added utility, like a chance to call yourself the owner of a real-life masterpiece our list should come in handy. If you have any other questions or want to learn more about NFTs in general, don't forget to check our daily blogs.